Nourish the Soul, Ignite the Spirit!
Welcome to The Women's Corner
Allison Nurse-Hofer,
LMFT  MBA

Areas of Expertise
Hello, I am Allison Nurse-Hofer, a licensed psychotherapist practicing in Santa Monica. I call my practice the Women's Corner because I focus primarily on issues which are of concern to women in all stages of their lives and careers. I also see couples and do testing and evaluations for third party gestational carriers and donors. I work with women for most concerns they may have but, if needed, I can offer specialized referrals. I have expertise in the following areas

:
Psychotherapy for Women:
Infertility, Miscarriage, and Reproductive Trauma

Early Life Trauma & Crisis

Pregnancy and New Motherhood

Performance Therapy for Athletes, Dancers and Performing Artists.
Couples:
Premarital

New Parents

Intended 3rd Party Assisted Couples
Surrogates and Egg Donors:
Clinical Assessments

Testing
Education & Background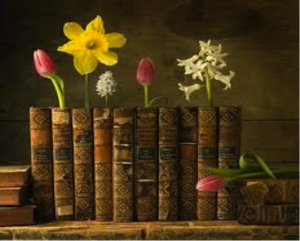 I hold a B.A. from Brown University, an M.A. in Clinical Psychology from Antioch University and an

M.B.A.

from Fordham University

.

Before earning my graduate degrees, I trained as a dancer at the Alvin Ailey American Dance Center and performed at New York's City Center with the Ailey Ailey American Dance Theater.

In 2007, I entered the field of psychotherapy at the Women's Clinic and Family Counseling Center in Los Angeles. I worked there for five years, helping women nurture themselves through the most difficult of circumstances. I continue this work in my

private practice at

The Women's Corner.
I help clients create an image of the life they'd like to be living and then work with them to achieve it through psychodynamic, solution-focused, narrative and other therapeutic methodologies. Every person and situation is unique, so I offer a personalized approach based on how each client will benefit the most. My goal is to help clients understand themselves better, reverse unhealthy patterns, gain a sense of inner peace, and feel empowered to move in a new direction. Together we nourish the soul and ignite the spirit!
My Approach
The Sessions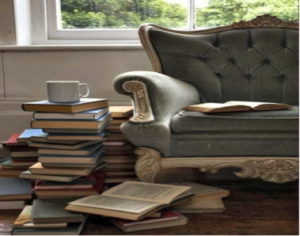 I meet with

individual clients

and couples one or more times per week. I also offer

groups

and

dyad pairings.

Dyad pairings occur when two individual clients experiencing similar issues are interested in being paired to do joint sessions. Group and dyad sessions maintain privacy while creating an additional system of support and immediate relief from isolation which so often exacerbates difficult situations.
I've never liked rollercoasters, but my eldest daughter has gotten to the age where she won't let me leave an amusement park without joining her on one. So, after many frightful rides, I have finally discovered how not to get those horrible butterflies with each plummet and can now actually enjoy the experience! Yes! Celebrate the conquering of each and every fear!
Fun Facts
"The Wound Is Where The Light Enters You."
~Rumi~